Payment Gateway for eCommerce Stores
PayCaps the best eCommerce payment gateway for online stores in Dubai UAE. We offer the best payment gateway for online stores, WooCommerce, Shopify and dropshipping businesses in UAE. So what are you waiting for grow your eCommerce store with paycaps payment gateway solution and offer your customers the best online shopping experience.
Payment Gateway Provider for eCommerce Stores in UAE
Being an accurate payment solution, PayCaps streamline your business transactions effortlessly. It handles all sorts of monetary transactions, including payment acceptance, management, and disbursing. Our payment gateway solution offers 100% secure, fast, and convenient payment solutions
Multi-channel Payment Experience
Research suggests that 91% of customers never return to a website if they don't find the online transaction and payment experience personalized and convenient. Let your customers have the best online transaction experience with PayCaps. Retain your customers by providing them with a secure and reliable online payment solution.
Multiple Payment Options
Allow your customer to process the transactions in their preferred mode of payment - be it via debit/credit cards or e-wallet and net transfers.
Built for Developers
Enjoy a neat and easy-to-use interface with user-friendly APIs and advanced extensions & libraries for smoother management.
Checkout and Global Card Saving
A simple and precise checkout form that supports all major international and local cards for smoother transactions.
Robust Security
A high-quality and robust security system that ensures the confidentiality of sensitive information. Our strong internal security team, as well as regular third-party audits, ensure safe online transactions.
Flash Checkout
A short and precise checkout page that is customized for your customers. Offer a simple and quick checkout process to your clients and ensure higher conversion and customer retention rates. Avoid redirects and let your customers enjoy the perks of one-line integration.
No Cart Abandonments and Transaction Failures
Approx 70% of people add products to their cart and never purchase the items. Amongst those who do purchase, 20% of customers face transaction failure issues. Retain your customers by ensuring a smoother and faster checkout process with PayCaps. Allow them to complete the checkout process in a jiffy and reduce the failed transactions and cart abandonment rates.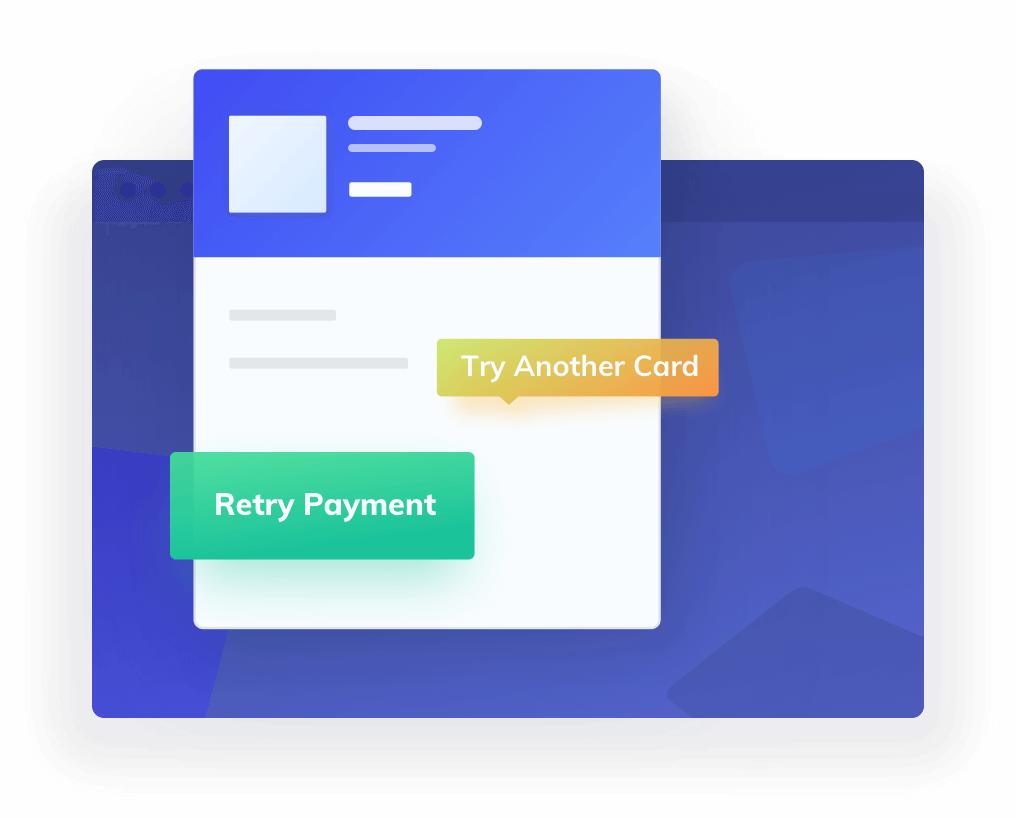 Failed Transactions
With PayCaps, your customers will never face the 'use another card for payment' issues. Moreover, you are never going to encounter 'try an alternate payment gateway solution instead' problems. It reduces errors and ensures smoother online payments.
Cart Abandonments
Are you tired of your prospects abandoning the cart due to a lengthy and tiring checkout process? Are you losing out your customers to the competitors because of an inconvenient checkout page? Use PayCaps and install cart recovery extensions and advanced plugins to bring back your customers.
Customize Offers, Cashbacks and Promo Deals
Get an edge over your rivals by presenting some generous promo deals and cashback offers to your loyal clients. Integrate PayCaps into your eCommerce platform and bring a large number of new customers to your site m regularly. Boost your conversion rates, engage your customers, and achieve customer retention.
Higher Conversions
Use PayCaps Offers API to provide your customers with exclusive promotional deals.
Gain Insights
Collect accurate and real-time reports on your business transactions and make smart and sound decisions.
Accept International Payments
Globalizing your business is the best way to boost your revenues and grow your brand. However, receiving and managing international payment can turn out pretty stressful for eCommerce businesses. PayCaps international payment gateway is designed to accept and process global payments effortlessly. Expand your business to the international markets and receive payments from foreign customers seamlessly with PayCaps.
Supports Different Currencies
PayCaps international payment gateway allows online transactions in 92 currencies. The system accepts different online payment cards. Let your international customers get to choose their native currency for eCommerce transactions.
Accurate Currency Conversions
Allow multiple currency checkout options and leverage real-time currency conversions. The amount will be converted into your native currency as soon as you receive the payment.